Coal Impactor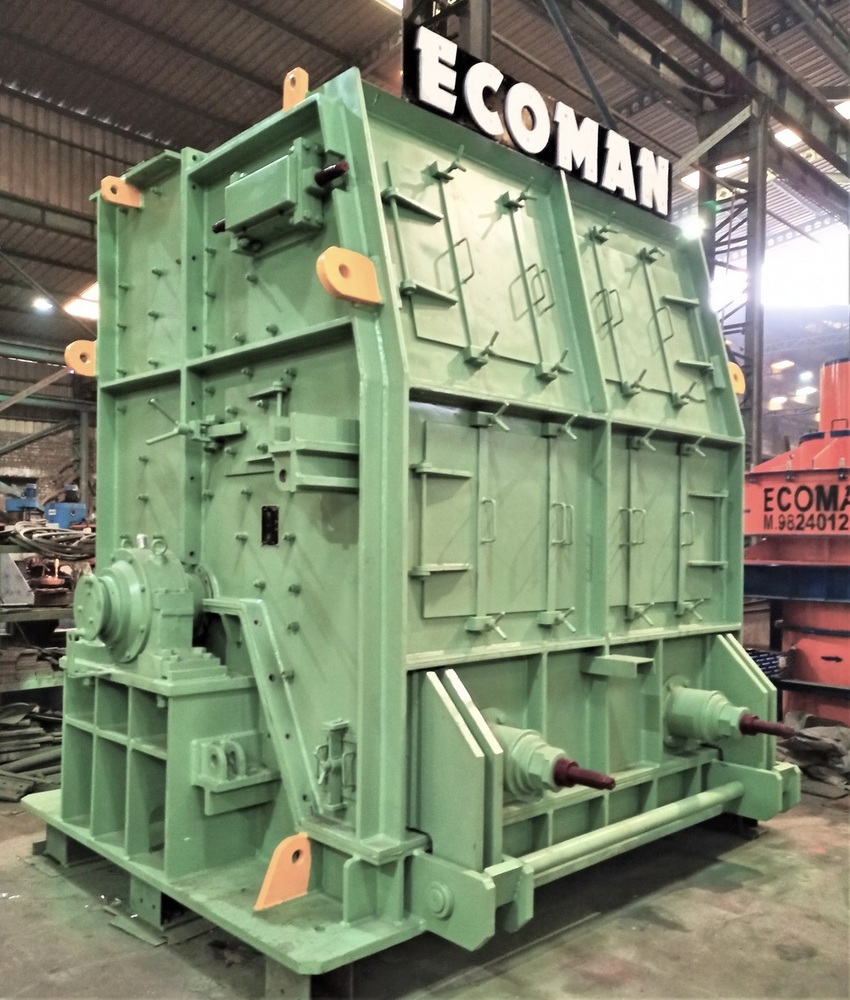 Coal Impactor
Product Description
These Coal Impactors are used for crushing brittle and soft minerals such as coal, limestone, slag, gypsum etc. This machine is known for its extremely high through puts, reduction ratios, which is higher than 10 and are normal, maximum operational reliability and easy maintenance.
We offer Coal Impactor that are slow speed impactors and their core parts include rotor assembly with blow bars, bearings and flywheel, lower body, upper body with feeding chute and upper body rear side. Our slow speed impactors are engineered to provide an extremely high level of precision based performance. The slow speed impactor consists of a fabricated enclosure that features adjustable 2 to 3 breaker plates and these plates remain in a suspended position. A massive rotor with 2 to 6 blow bars rotates with velocity of 25m/sec to 35m/sec. Then the material is fed into the rotor of the slow speed impactor in such a manner that the blow bars is able to hit the material with such force that the material shatters in the space before it hits the break wall. The material is further crushed and again impacted back for further crushing.
We also specialize in manufacturing washery reject crusher that helps with crushing brittle and soft minerals such as limestone and coal. Our machines are engineered to lasts for a really long time and incur only minimal wear and tear. Our slow speed impactors, coal impactors and washery reject crusher are designed to crush and produce fine particles. They are made from quality components that can withstand heavy loads and high pressure. Our slow speed impactors are available in different diameter sizes and depending on our clients requirements, we can systematically design and manufacture the right kind of machine. Our after sales service and support team ensures that the equipment continues to work smoothly and in case of any assistance, we are always there to help our clients.
Specifications of Coal Impactor:
Diameter: 600 Mm To 1600 Mm
Width: 400 Mm To 2000 Mm