Shredding Machine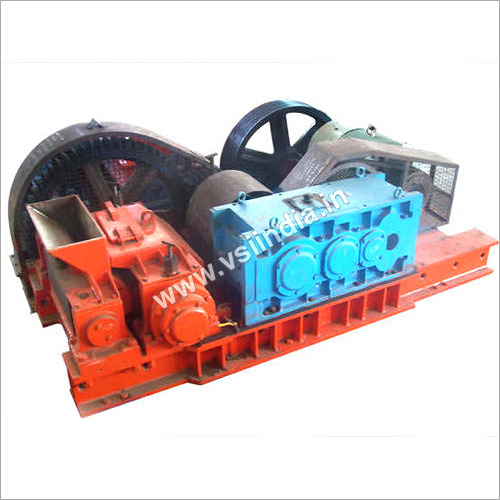 Shredding Machine
Price And Quantity
Unit/Units

1200000.00 INR
Product Description
We have had significant success in the making, exporting, and providing of a wide range of Shredding Machines due to the substantial technological competence of our talented staff. The Machine we provide is in high demand across a wide range of sectors, particularly for shredding paper, and other materials into minute particles. We provide this equipment in a variety of configurations to meet the special individual needs of our clients. Our firm manufactures high quality Shredding Machines that are widely used in the agriculture industry to shred various materials. It is quite popular among our valued clients owing to its user friendly design and long service life.
What is a Shredding Machine?
A machine that shreds paper and other materials into tiny pieces is called a shredder. Shredder machines are used to lower trash volume and safeguard private information. Shredder machines come in a variety of sizes and styles, from compact personal shredders to massive industrial shredders.
How do shredders operate?
The material to be shredded is usually put into a feed hole on shredder machines. A feed roller then pulls the material into the shredder. The material was subsequently reduced in size by the shredder blades. After that, the shreds are gathered in a rubbish container.
Types of shredder equipment
Strip-cut shredders and cross-cut shredders are the two primary varieties of shredder machines. Paper is sliced into long, thin strips using strip-cut shredders. Paper is chopped into tiny, confetti-like fragments using cross-cut shredders.
Because they make it harder to reassemble the shredded material, cross-cut shredders are more secure than strip-cut shredders. Additionally, cross-cut shredders are better at minimising the amount of garbage produced.
Shredder machine applications
Shredders are employed in many different contexts, such as:
Offices: To safeguard private data, including financial documents and client information, shredder machines are placed in offices.
Households: Bank and credit card statements, among other sensitive data, are safeguarded in houses by shredder machines.
Schools: To safeguard student records and other private information, shredder machines are utilised in schools.
Government organisations: To safeguard sensitive data, government organisations utilise shredder machines.
Businesses: Shredder machines are used by companies of all sizes to minimise waste and safeguard sensitive data.
Shredding Machine Benefits
By safely erasing critical information, it reduces the danger of identity theft.
Proper waste management aids in the achievement of environmental sustainability goals.
A low-cost system for material management and disposal.
Reduces clutter and superfluous materials, which improves organization and cleanliness.
Note - Designs & manufactures Shredders for reducing size of materials which are tough, ductile and difficult to crush, such as Titanium, Zirconium etc.
The following factors should be taken into account when selecting a shredding machine:
Security level: The size of the fragments that the material is shredded into determines a shredder machine's security level. Smaller shreds from shredders with higher security levels make it harder to put the shredded material back together.
Shred capacity: The amount of paper that a shredder can cut in a single pass is referred to as the shredder's shred capacity.
Duty cycle: The duration of time a shredder can operate continuously without overheating is referred to as the shredder's duty cycle.
Budgeting is a crucial factor to take into account when selecting a shredding machine.
Shredding Machine FAQs
What is the function of a shredding machine?
A shredding machine is meant to shred things like paper and other items into smaller pieces.
Is shredding equipment used in the agriculture sector?
Indeed, our high-quality shredding machine is extensively used in the agriculture industry to fragment various materials.
Can the shredding machine shred paper and tyres effectively?
Certainly, our shredding machine is designed to efficiently shred goods like paper, tyres, and other similar materials into tiny bits.
Are there any distinguishing features of the shredding machine?
Our shredding machine stands out for its simple operation, long-lasting durability, and energy economy. It is made of high-quality stainless steel, which assures not only strength and lifespan, but also remarkable corrosion resistance.
Trade Information
Vadodara, Gujarat, India

Cash Advance (CA) Cash in Advance (CID) Cheque Telegraphic Transfer (T/T) Letter of Credit (L/C)
Standard

Western Europe North America South America Eastern Europe Middle East Africa Central America Asia Australia